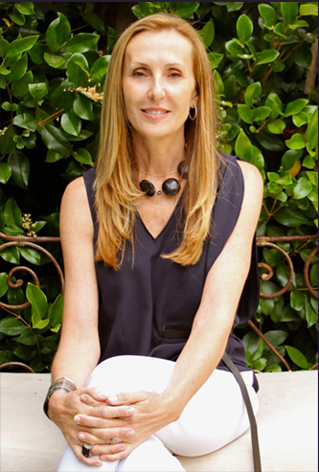 Born and raised in Uruguay, a country where diverse cultures and beliefs fuse in a kaleidoscope of seamless styles, Claudia Benvenuto has developed a rich and unique eye for design.
Her interiors have a relaxed sophistication, making homes look and feel worldly, elegant, inviting and comfortable. Claudia Benvenuto is a classic designer that creates forward thinking spaces, with accents from the turn of the century through the 30's and into the 60's and 70's. She provides her clients a rich palette of their favorite colors, fabrics, textures, wall coverings, lighting, and furniture, and surrounds them with the art and accessories they love. The resulting rooms are filled with beauty, embraced by serenity and warmth.
Her unique eye extends to her furniture line as well. She is a self-taught, self-made individual. In 1992, after working and traveling throughout Europe, she was one of the first decorators to open a furniture showroom in West Hollywood, in the now famed Beverly Blvd design district. At The Fainting Couch, Inc., she showcased her line of customized reproductions, and an accumulation of the treasured objects discovered during her extensive travels.